Our goal is to help students take their next steps on their spiritual journey as they follow Christ.  By taking these steps our hope is that students will grow closer to God, have great relationships and learn how to serve and lead in the church.  We believe that students who are connected to a life-giving church and healthy relationships can follow Jesus for a lifetime and make an impact on earth!
There are many ways your student can get connected!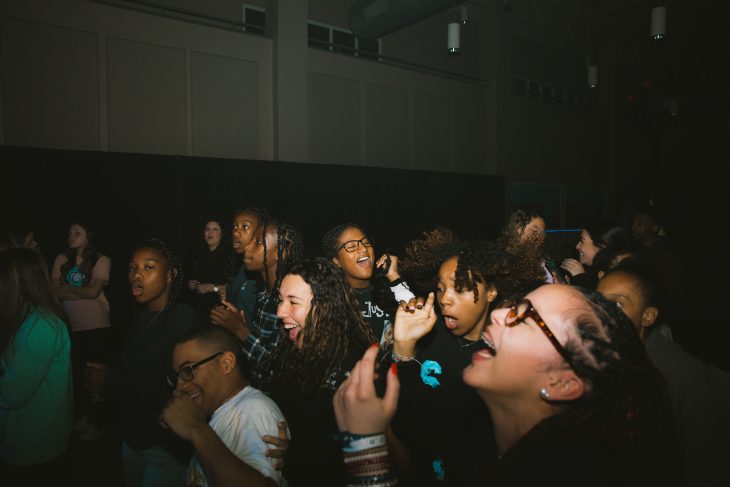 NHYouth Service: (6th–12th Grade)
New Hope Worship Center — Student Center
Wednesdays Nights 7–8:30pm
Our Wednesday night YOUTH service is a student-focused environment that includes games, worship, and a message. The goal of our service is for students to connect to God in a way that is fun and exciting!
D Groups (Discipleship Groups)
Every 3rd Wednesday of the month
These groups are an awesome space for students to connect with other students, pray, ask questions, and grow deeper in their faith.
Discipleship Groups are grouped by gender and grade level.
Middle School Boys
High School Boys
6th & 7th Grade Girls
8th & 9th Grade Girls
10th & 11th Grade Girls
Senior Girls
ALL IN Nights (6th–12th Grade)
New Hope Worship Center — Student Center
Spaced periodically throughout the year, ALL IN nights are designed and created for students to engage in EVANGELISM by inviting their friends from school, sports, etc. to come and experience God in a creative environment. These themed nights are filled with FUN games, creative decorations, dynamic worship and a biblically sound, relevant message prepared just for students. You never know what we have planned!