Our goal is to help students take their next steps on their spiritual journey as they follow Christ.  By taking these steps our hope is that students will grow closer to God, have great relationships and learn how to serve and lead in the church.  We believe that students who are connected to a life-giving church and healthy relationships can follow Jesus for a lifetime and make an impact on earth!
There are many ways your student can get connected!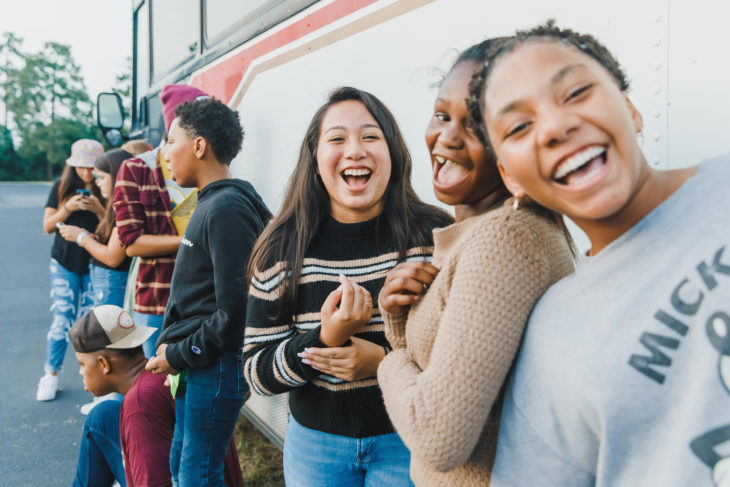 City Groups:  (6th-12th Grade)
2nd & 4th Sunday Nights 6-8pm
*Subject to change due to holidays, etc.
What is a City Group?
City Groups are all about building community and developing healthy relationships!  These Sunday night (off campus) gatherings provide a place for students to invite their friends to a causal space that not only is fun, but introduces faith in Christ.
Service & Connect Groups: (6th-12th Grade)
Wednesday Nights 7-8:30pm
New Hope Student Center
The New Hope Youth Wednesday night includes a student driven service and Connect Groups. The goal of New Hope Youth Connect Groups is to provide a next step for students who have a relationship with Jesus and want to grow closer to him.  These groups are an awesome space to connect with other students, pray, ask questions and grow deeper in your faith. Youth Connect Groups are grouped by grade levels.
Everyone Nights:  (6th-12th Grade)
Last Wednesday Night of the Month 7-8:30pm
New Hope Student Center
Everyone Nights are designed to inspire students to invite their friends from school to come and experience God in a creative environment.  These nights (designed by students) are filled with FUN games, dynamic worship and biblically sound, relevant messages prepared just for students.  This night is for EVERYONE!