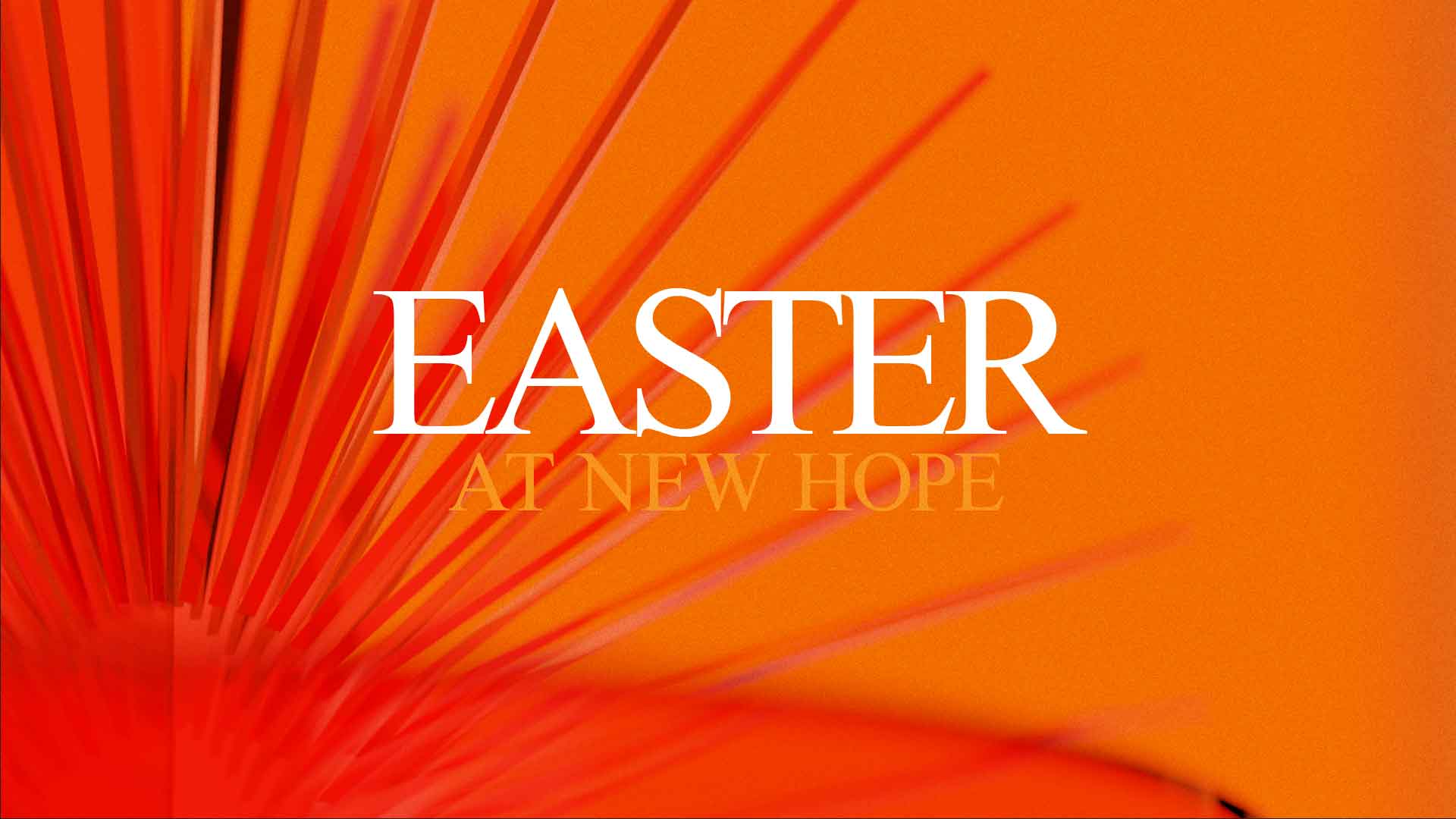 Join us this Easter to experience and celebrate our risen Savior!  This special service is one in which we will gather together to remember and celebrate what Jesus did for all of us.
8:45am
10:00am
11:30am
We will have Kids services at the 10am and 11:30am services ONLY.
If you're joining us this Easter, we will have people from our teams to help you navigate your experience.  Be sure to stop by our First Time Guest Kiosk for your gift and information on everything you need to know about New Hope.  We will have volunteers to help you find a seat, check your child in, etc.  Be sure to grab a cup of free coffee!
During the service you will experience dynamic worship music, hear stories of real life change and special elements and receive an uplifting message of hope.
We want your children to experience an exciting Easter!  We have created a high-energy New Hope Kids service where your children will hear the Easter story through an interactive message that is specifically made for them.  A member from our team will be there to help you sign in and navigate our Kids area.
Check back Wednesday 4/20 if you would like to download your Easter photo. Photos will be available to download at the link below: